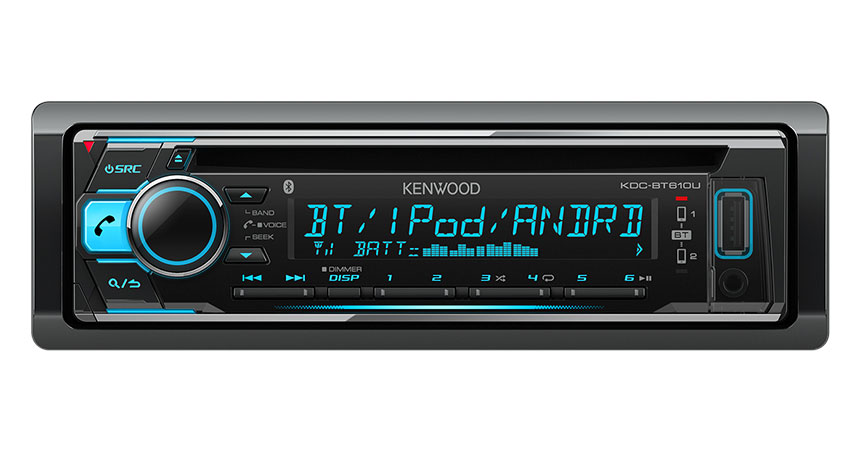 Kenwood KDC-BT610U
Built-in Bluetooth, USB / CD Receiver
The Kenwood KDC-BT610U is a premium single DIN head unit, perfect for anyone wanting a great sounding single DIN unit with bluetooth.
2017 Bluetooth models are designed to stream songs among paired 5-Smartphone, seamlessly. You just start to play a song on your phone, and then the Kenwood audio receiver recognizes it and switches the smartphone automatically. It's quite intuitive.
Dual Phone Hands Free Ready with Indicator.
Hands Free Profile 1.6 for natural voice sound.
High quality BT music streaming for iPhone
via advanced audio coding technology.
Vertical Alignment Display
High Contrast & Wider Viewing Angle.
For selected Android Smartphones.
iPhone and Android Music Playback.
Digital Time Alignment 5-Step Bass Boost.
3-Step Loudness Control.
Auto EQ Adjustment sync with Volume Level.
High Voltage 4.0V 3-Preouts