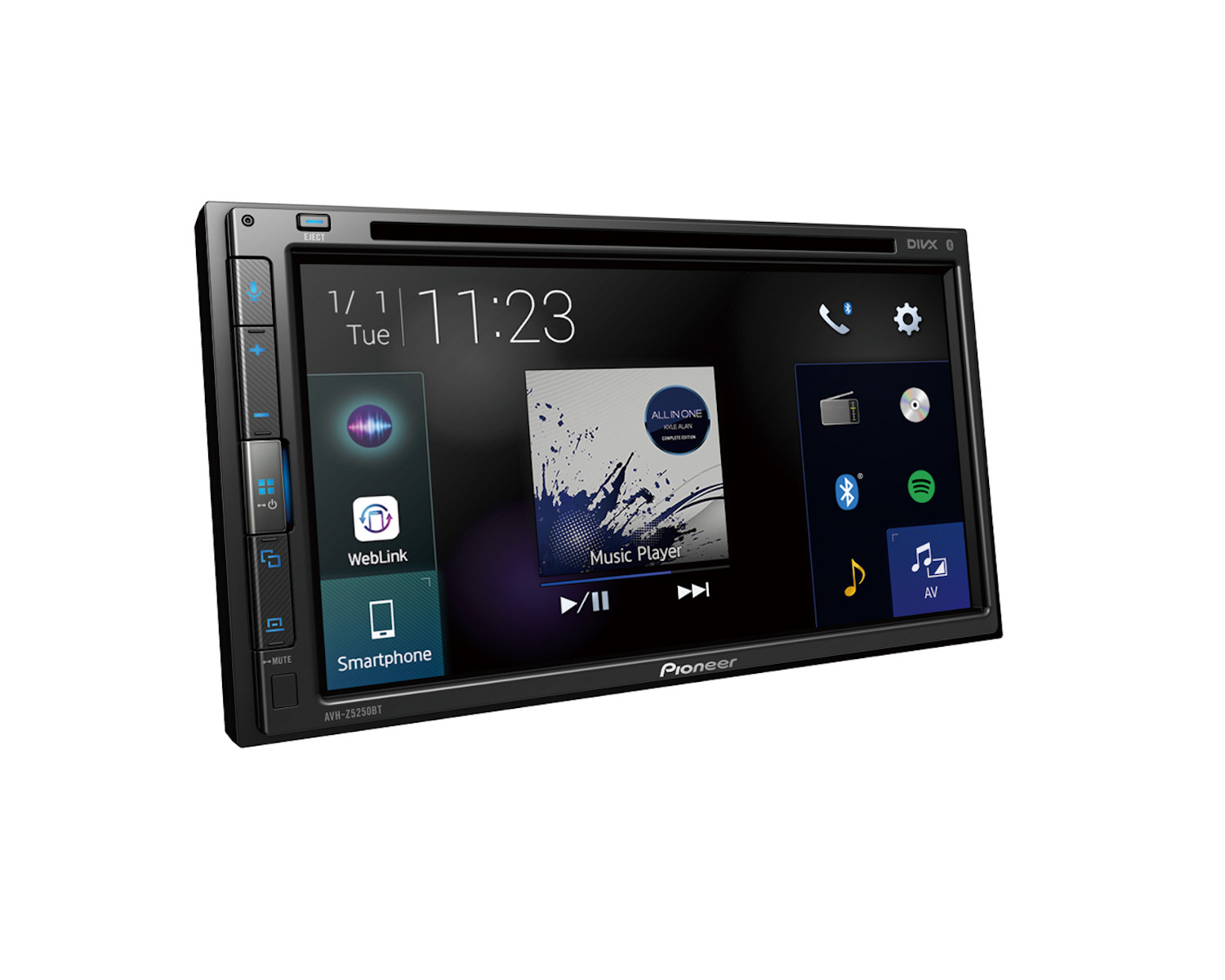 Pioneer AVH-Z5250BT
Touch-screen Multimedia player with Apple CarPlay, Android Auto & Bluetooth.
Change the way you drive with the AVH-Z5250BT featuring the very best in automotive smartphone technology, including Apple CarPlay®, Android Auto™, Dual Bluetooth® connection, plus Dual-camera input.
Pioneer has beefed-up Bluetooth technology, allowing you to simultaneously connect and control 2 x phones to in the car. That's right, you can now connect 2 x phones via Bluetooth, at the same time, and enjoy hands-free phone calls or music streaming. Even better, the auto connection function automatically pairs both phones so incoming calls from either of the paired phones can be answered.
Choose from a host of entertainment options, including Spotify® Connect, WebLink™, USB, CD/DVD & FM/AM tuner.
To stay in-touch, the in-car technology is controlled via the large, customizable 6.8-inch Clear Type Resistive multi-touch screen, which offers a similar interface to your phone.