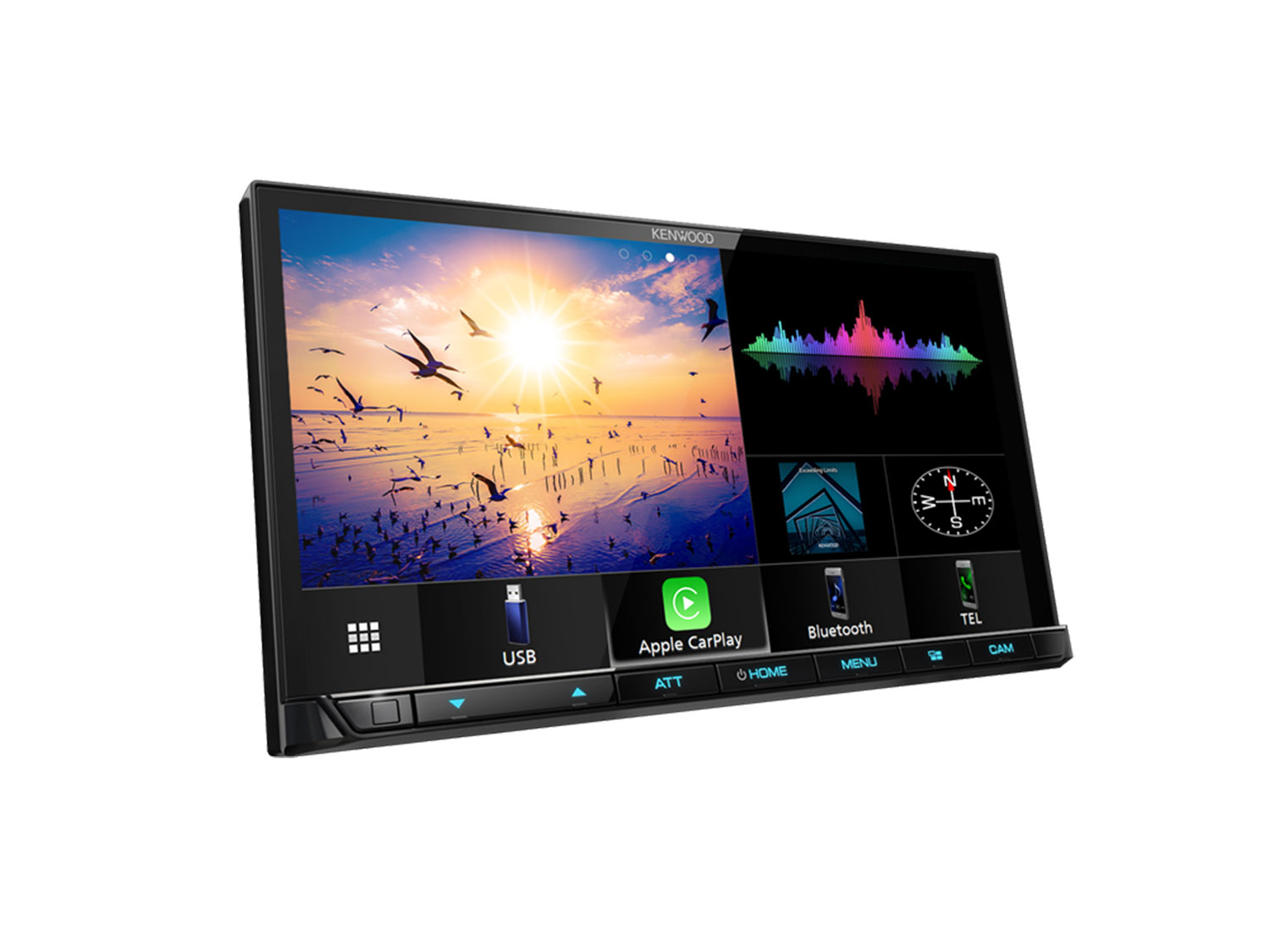 Kenwood DMX8019DABS
7" Touchscreen Wireless Apple CarPlay / Android Auto
This head unit doesn't just look incredible — it has the power to back it up.
The all-new DMX8019DABS from Kenwood combines an awesome 7-inch touch screen with the newest smartphone features.
Videos, apps, and maps come to life in high definition on the widescreen display. Packed full of upgrades, Kenwood's AV receiver has a more powerful processor, a new user interface, and even better graphics.
With Android Auto and wireless Apple CarPlay, there's hands-free access to all your smartphone's best features. Just tell Siri or Google Assistant which apps you want to use, and let your Kenwood head unit do the rest. Navigate with maps, make calls, even update calendars and schedules — all without your hands leaving the wheel.
With the DMX8019DABS, you're never short of in-car entertainment. Watch videos, browse photos, and listen to streaming music or digital radio. With Bluetooth 3.0, Spotify control, and high-quality audio playback — this is every music lover's dream.