COVID-19 Notice
Due to stage four restrictions in Victoria, our retail premises and workshop is unable to operate. However, our warehouse and support team is processing online sales and orders.
Please call us directly on (03) 9729 8133 or 0408 351 457 for all quotes, online sales and orders
. We have far more stock in our warehouse than what is listed in our online catalogue.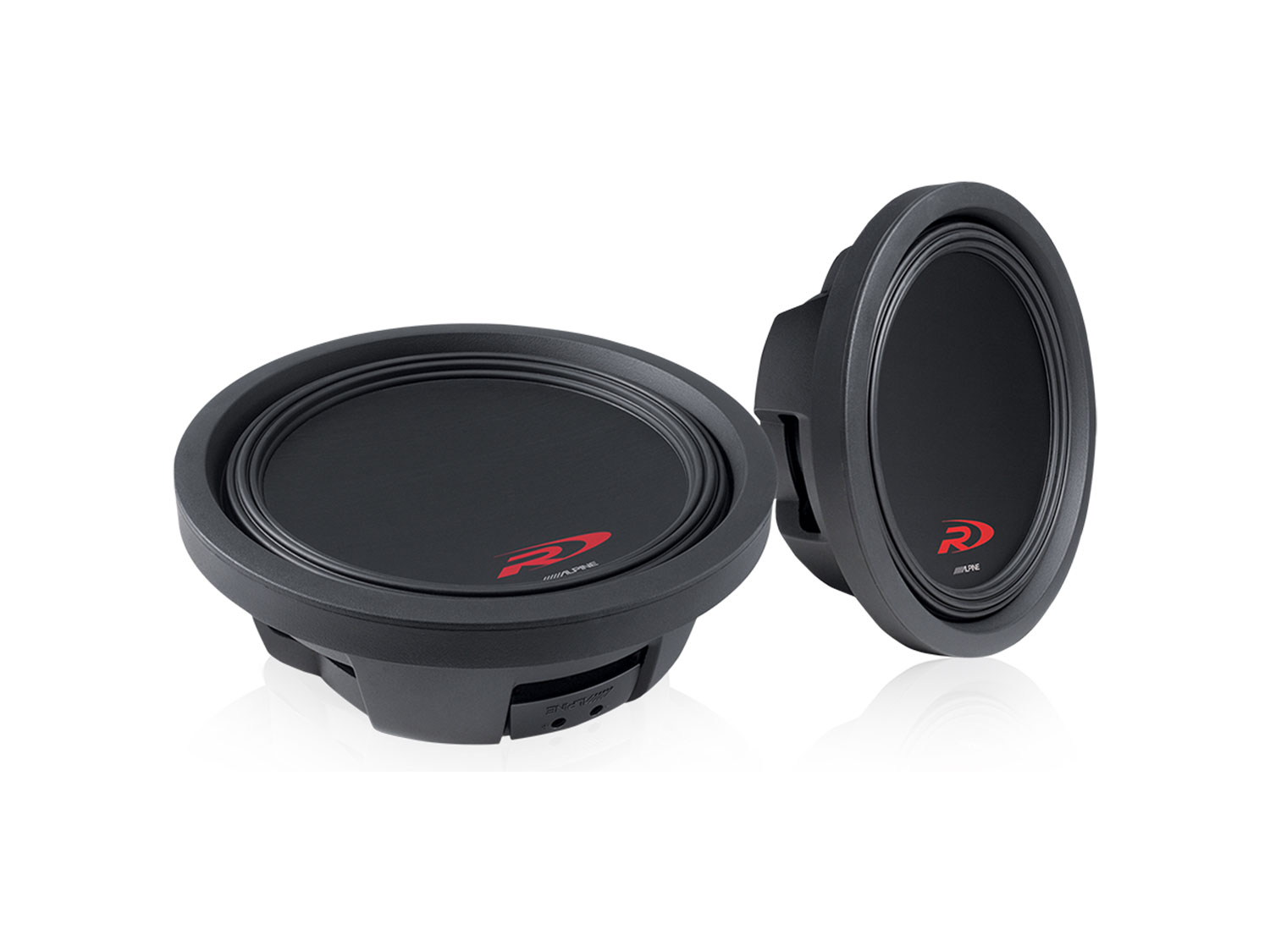 Alpine SWR-T12
Type-R 12″ Slimline Subwoofer
Alpine's Type-R Thin Subwoofers have been engineered to offer greater installation flexibility. At only 89mm deep the SWR-T12 provides deep bass performance where traditional subwoofers just can't fit.
Boasting several unique Alpine technologies in its industry-first design, these innovations allow the Type-R Thin to have the output and power handling of the traditional Type-R series in less that half the depth. An all-new FEA Optimised motor structure and HAMR surround give the new Type-R Thin subwoofers the highest X-max and SPL output in their class. Alpine's patent pending Pass-Through Gap Geometry, allows the unique Thermoplastic Elastomer Segmented Spider to completely pass through the motor structure. This means the cone and voice coil assembly have the clearance needed for over 50mm of peak-to-peak excursion, allowing for massive output even in such a shallow frame.
The new Type-R Thin design has the same DNA of the standard Type-R subs – demanding cleaner, deeper bass extension, faster, more accurate transients and even greater output capability.