COVID-19 Notice
Due to stage four restrictions in Victoria, our retail premises and workshop is unable to operate. However, our warehouse and support team is processing online sales and orders.
Please call us directly on (03) 9729 8133 or 0408 351 457 for all quotes, online sales and orders
. We have far more stock in our warehouse than what is listed in our online catalogue.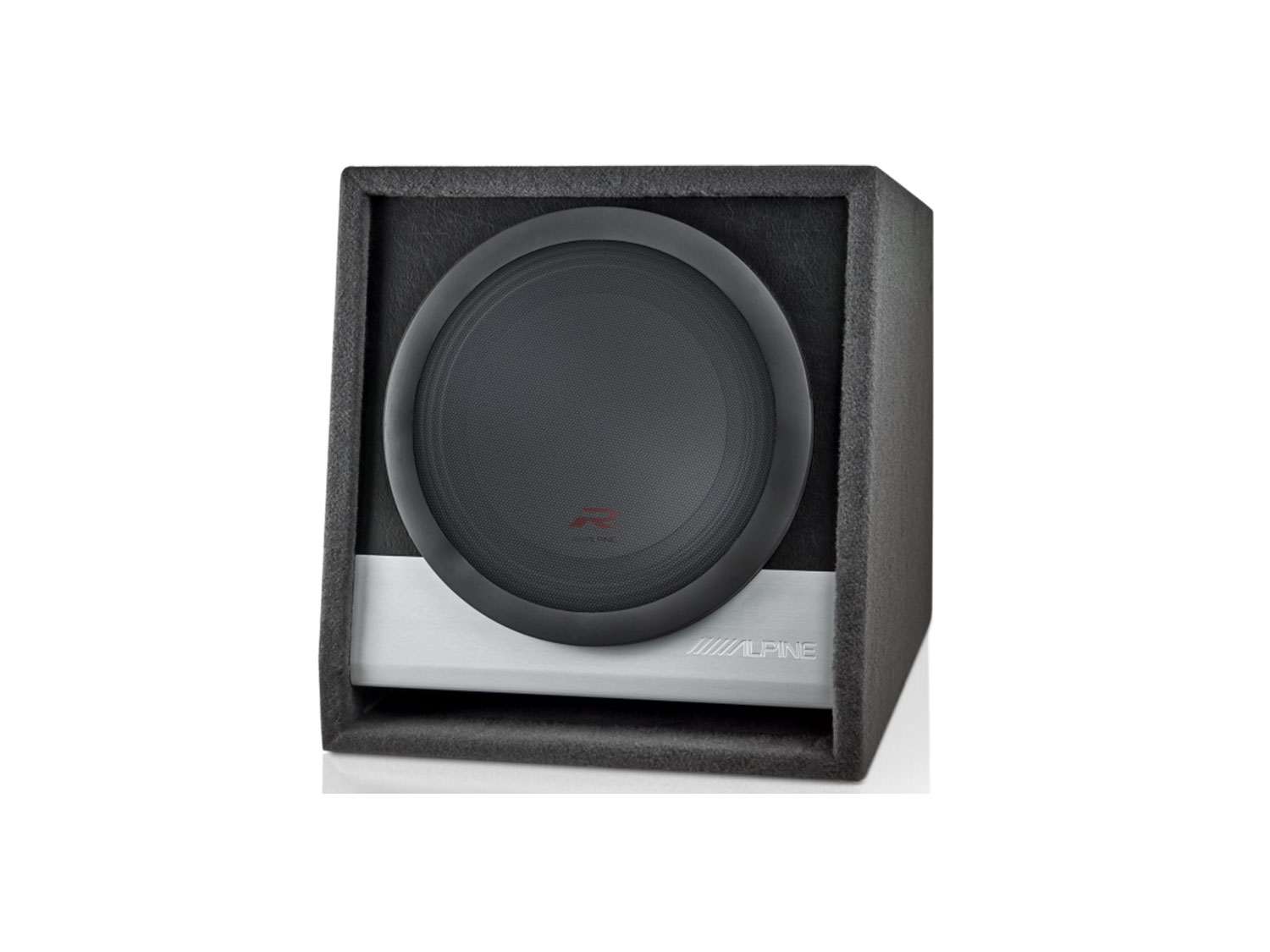 Alpine RSB-W12D4
R-Series 12″ Subwoofer Enclosure
Alpine's RSB-W12D4 is a slot ported box design featuring the all-new 12″ R-Series Subwoofer which has gained significant engineering refinements that substantially improve the sonic performance of their predecessors. Alpine's efforts were concentrated on re-engineering the motor and circuit design, crafting a performance sub that offers exceptional sound and resolution, well exceeding it's peers.
This stylish enclosure is perfectly matched to the subwoofer for optimum output and sound quality. Built to play low and loud, the RSB-W12D4 delivers powerful, clean bass with exceptional accuracy and deeper bass excursion. Painstaking engineering, coupled with decades of expertise in high-end audio design, Alpine's all-new R-Series Subwoofer enclosure continues it's unrivalled reputation in benchmark performance and sound quality.