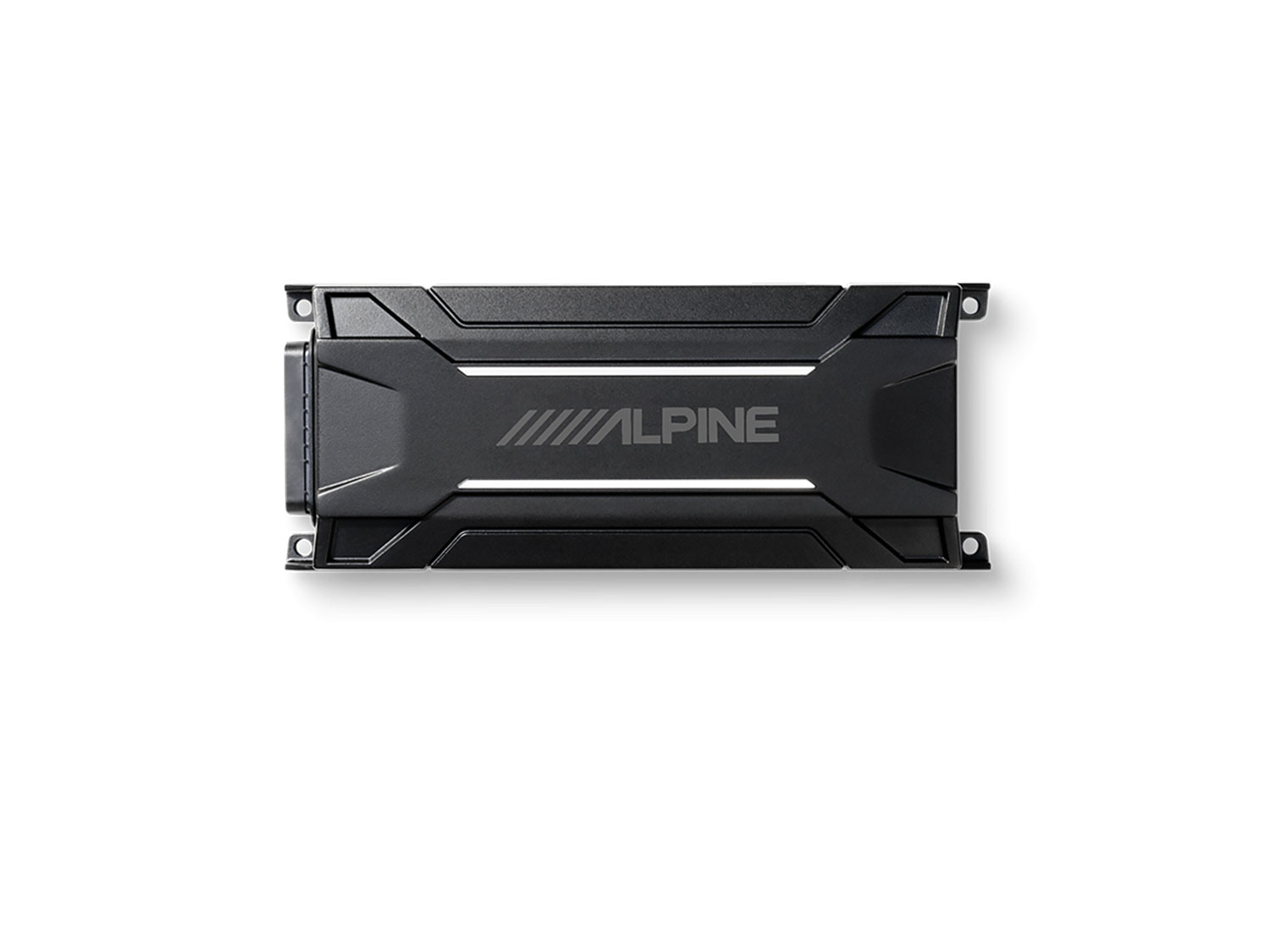 Alpine KTA-30FW
4-Channel Weather Resistant Power Pack Amplifier
Alpine's all-new KTA-30FW weather resistant power pack amplifier will provide a significant increase in sound performance over the factory system. With Alpine's exclusive technology, Dynamic Peak Power (D.P.P), the KTA-30FW is sure to add higher output and increased dynamic range for those vehicles with limited space. The D.P.P technology uses a new dynamic power supply design that delivers bursts of power during rigorous musical passages, improving dynamic range at high music volumes.
The KTA-30FW is weather resistant, rated at IP66 for ultimate protection. Featuring a rugged chassis and high-quality waterproof connector it can be installed where it will be exposed to the elements.
This tiny amplifier is perfect for any application and can be installed with an aftermarket or factory head unit, resulting in up to 4 times the power increase over the head unit's original built-in power.