COVID-19 Notice
Due to stage four restrictions in Victoria, our retail premises and workshop is unable to operate. However, our warehouse and support team is processing online sales and orders.
Please call us directly on (03) 9729 8133 or 0408 351 457 for all quotes, online sales and orders
. We have far more stock in our warehouse than what is listed in our online catalogue.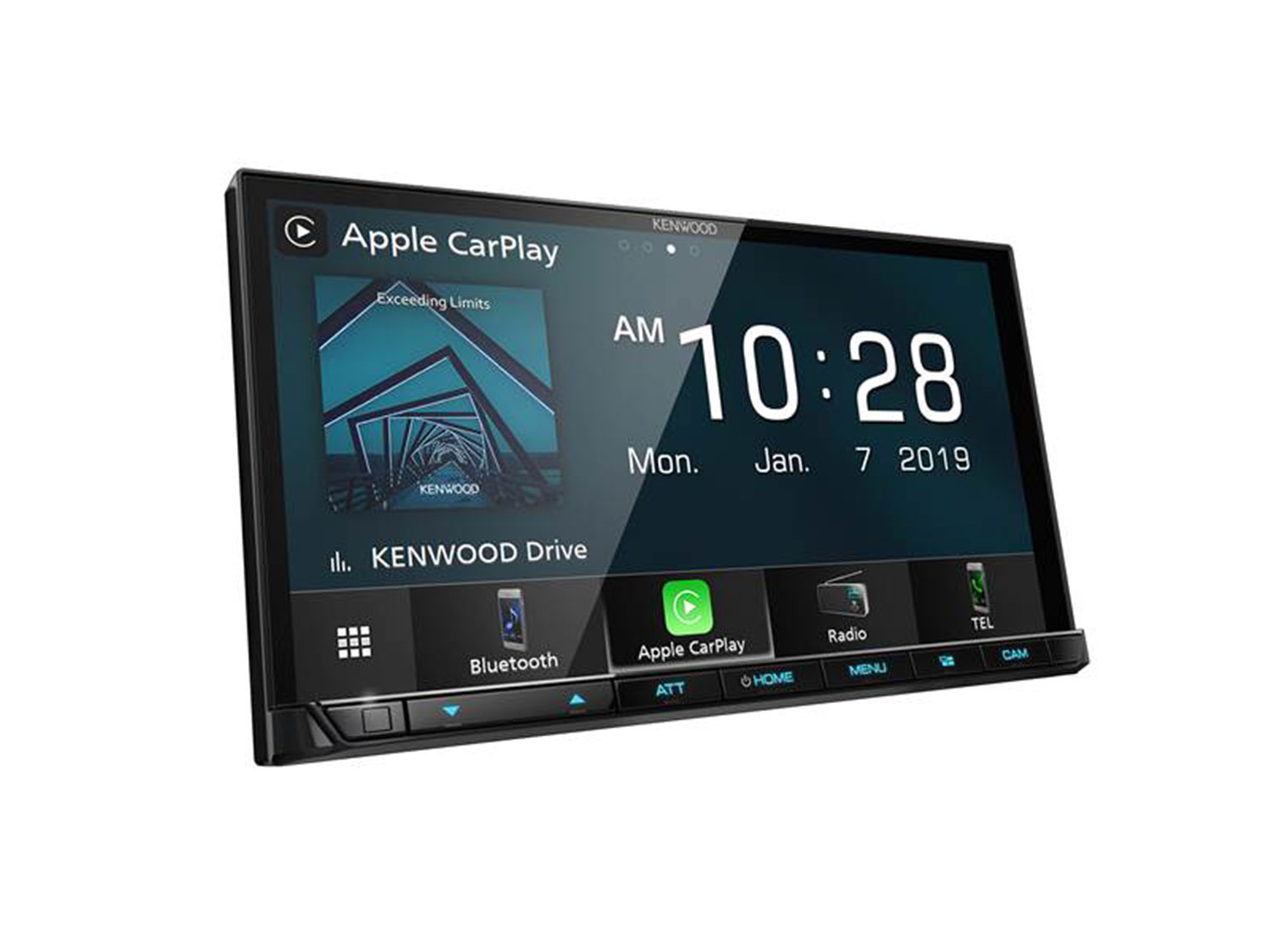 Kenwood DMX8019S
7″ Touch Screen Apple CarPlay Android Auto
Kenwood's new DMX8019S is even more impressive in real life than it looks on paper.
The DMX8019S sports a massive 7-inch HD touch screen, upgraded processor, revamped menu system, and enhanced graphics. From videos to maps, the display looks incredible.
Featuring Apple CarPlay and Android Auto — your smartphone is now your in-car assistant. Enjoy your favourite music, watch videos, make and receive calls, and navigate with maps. Thanks to intuitive voice commands, you can even do all of this hands-free.
You also get all the other great features you've come to expect from Kenwood. Bluetooth 3.0, dual smartphone connectivity, Spotify control, Wi-Fi mirroring, and a 13 band EQ are all included as standard.
Dual-USB ports let you play music and video files in all the popular formats. You can also fast-charge phones and other USB devices as you drive.
The DMX8019S features an upgrade from two to three camera inputs. Now you can connect a rear camera, dash cam, and blind-spot camera all into the one-head unit — and view them all through the touch screen.
This model replaces the DMX8018S.