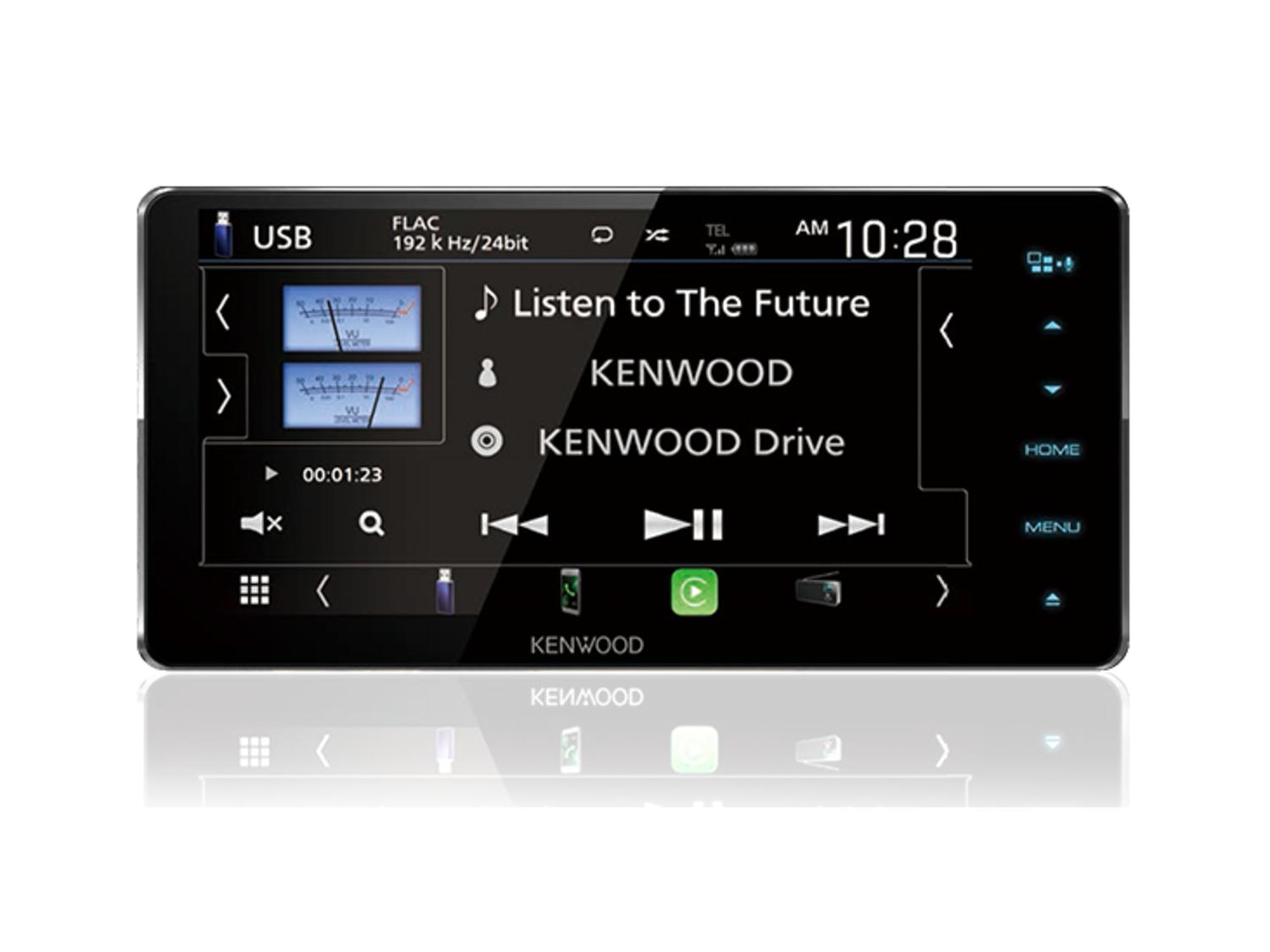 Kenwood DDX9018DABS
Built-in Wi-Fi®, 6.8 inch HD Capacitive Touch Screen AV Receiver
High-Resolution Audio is high-quality sound that exceeds CD standard. With increased expressive power, the delicate details from the ultra-high to low frequencies can be reproduced.
You will experience the deep impression as if you were in a concert hall.
To ensure the best possible sound quality, the receivers use custom-made and carefully selected parts, such as audio quality power supply capacitors, high quality coupling capacitors and cross-shaped panel structures. These parts are further optimized through meticulous tuning of the component values and circuit paths.