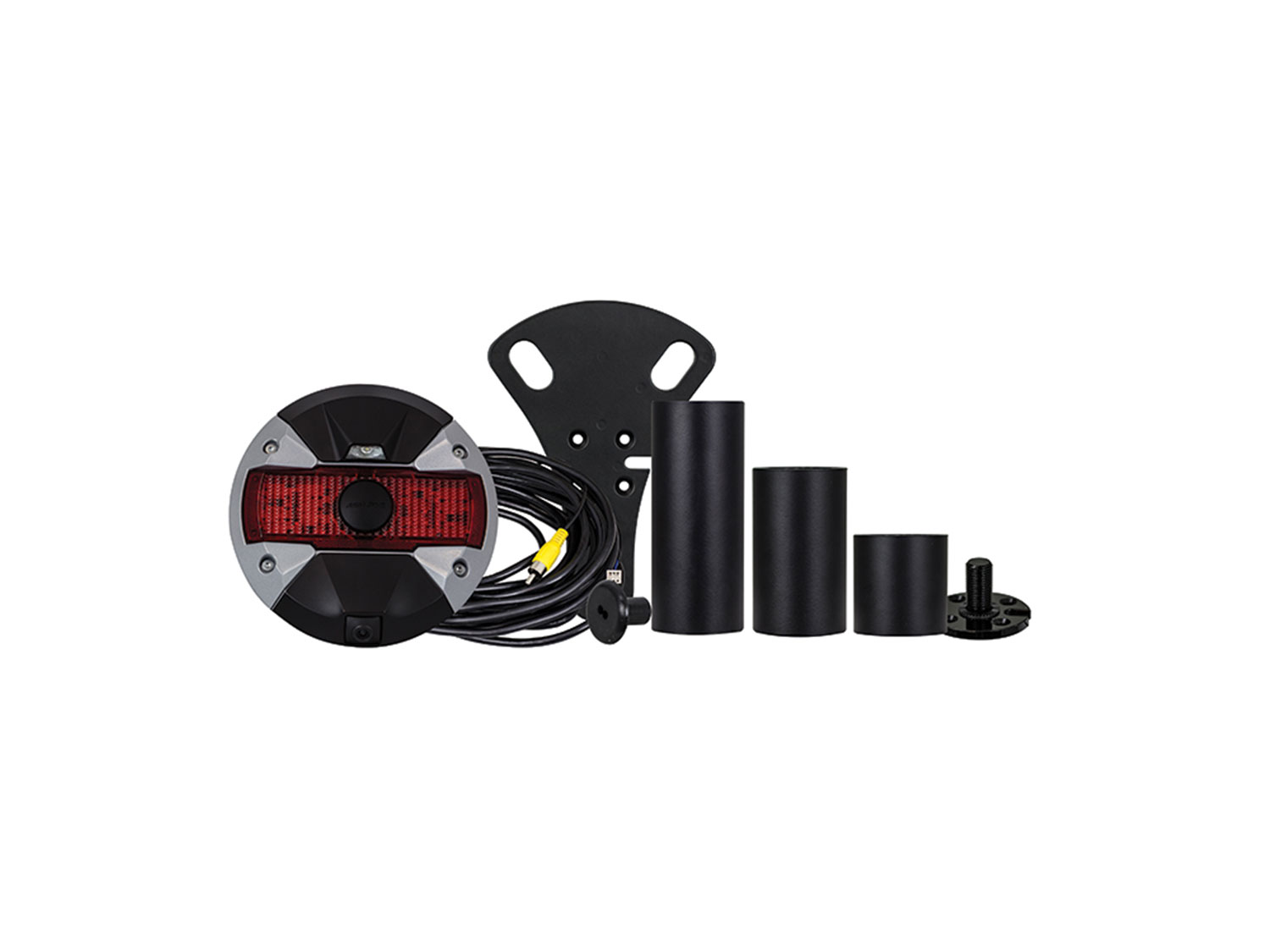 Alpine HCE-TCAM1-WRA
Rear View Camera System for the Jeep Wrangler 2007-up
The HCE-TCAM1-WRA is an all-in-one rear view camera system for the Jeep Wrangler 2007 and onwards. More than just the average camera it is designed to fit perfectly into the the spare tire mount, along with the tire itself. The result is a clean integrated look that eliminates the need to drill holes into your bumper for camera installation.
Added safety is provided with a third LED brake light, while an additional reverse LED light illuminates the camera's viewing angle to allow increased image visibility behind your Jeep Wrangler while backing up. The HCE-TCAM1-WRA is perfect for tackling your off-road adventures, this rugged camera system is is waterproof and dust proof. The camera's angle is optimised for viewing both near and far objects.
What's more is the HCE-TCAM1-WRA is easy to install attaching to the spare tire mount and is fixed using the OEM lug nut, three mounting posts of varying lengths are included, so you can choose the correct one to fit the depth of your spare wheel/tire.